So, after unboxing Technomate Satellite Receiver and the instruction manual mentions that you should not locate it where "the temperature is too high or too low". So, in the goldilocks zone, but where is that. I did read in other reviews that the 5402 has a fan, but I cannot hear it. Anyway, time will tell. If this one goes quickly I'll look for a different brand – which would be a pity since in all other respects this box is really great and is the reason why I award it five stars. It was time for a new box any way, since HD is becoming more common.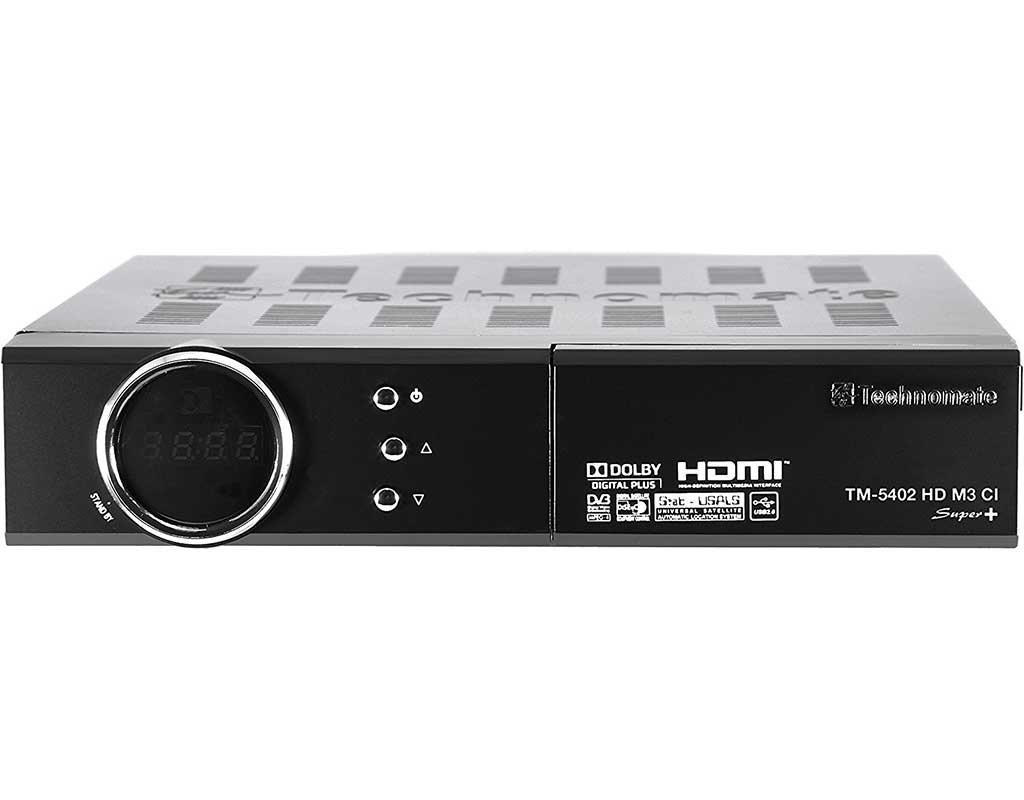 Technomate Satellite Receiver Review
TM-5402 HD PVR ready
Having used the 5200 previously, the set up for this was easy, but setting up the old one with no previous experience of Technomate models or of any other box since the engineer did it for my first one was straightforward. You just select the satellite (I only use one – 19.2 e – for German programmes) and press the red button for scan. This produces a list of several hundred channels, most of which you can go through and delete. You can then arrange the remaining ones in the sequence you want, so you know what button to press without looking it up.
This is an HD receiver, but the number of HD channels that are non subscription is limited. NOTE: If you want to be able to receive the German HD+ channels that are subscription (look at the German HD+ website if you want to see which they are)then you need a CI+ slot on the satellite box (as well as a subscription card). I am not sure that this box has a CI+ slot. Earlier models did. This just has CI on the front. I don't think the Super+ refers to the CI. I would get in touch with Technomate to clarify this point.
Quality of pictures is impressive. I find sound a bit low, even at highest setting on remote controller. Use the HDMI setting on your TV to increase audio offset.
The box is referred to as PVR ready. For this you have to buy an external drive to link to the box via USB. If you don't want to buy an external drive, the alternative is to link this box to a VCR using a SCART lead. The box has 1 SCART output as well as USB and HDMI.
It also has a LAN input, should you wish to link it up. Might get round to it one day.
The box comes with an HDMI lead and an IR lead. The latter means you can stick the box in a cupboard and use the IR lead to send remote controller signal to the box. I have not tried it, but have read mixed reviews of such things.
All in all an excellent receiver. Easy to set up and easy to use.